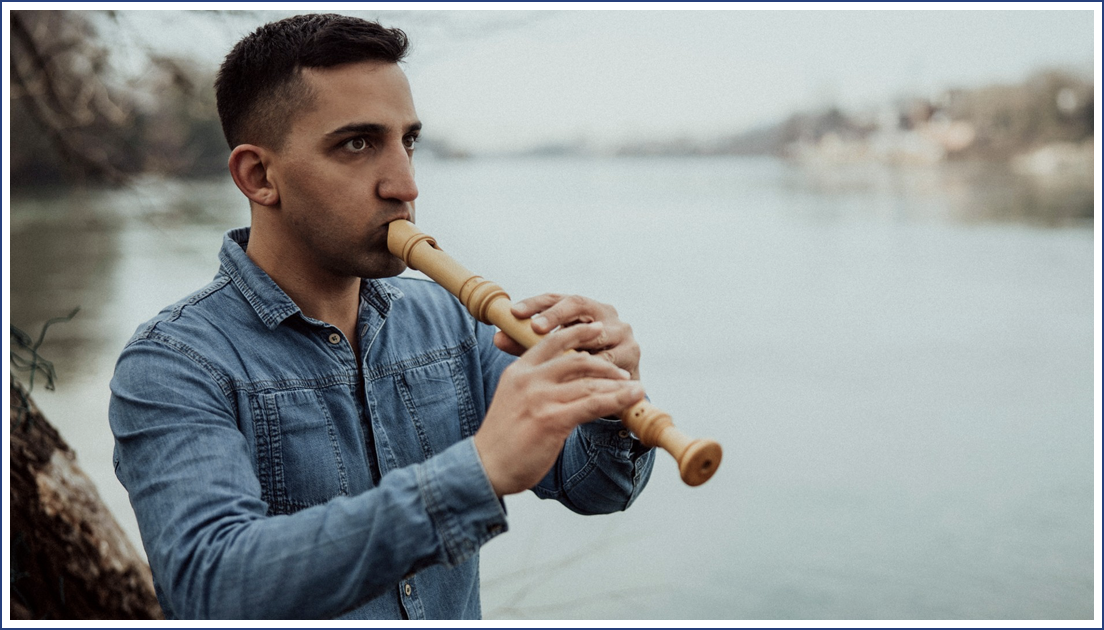 Flötensonaten von Domenico Maria Dreyer
Über den Komponisten Domenico Maria Dreyer ist außer den ungefähren Lebensdaten (ca.1680 — ca.1740) fast nichts bekannt. Aus seinem Œuvre sind lediglich sechs Oboensonaten (die sich auch wunderbar für die Blockflöte eignen) und zwei Blockflötensonaten überliefert.
Jetzt hat Isaac Makhdoomi zusammen mit Sebastian Bausch (Cembalo) alle diese Werke aufgenommen. In dieser Vollständigkeit eine WELTERSTEINSPIELUNG. Der Tonmeister war Joël Cormier. Das Album erscheint im Frühjahr. Eine Koproduktion mit SRF2 Kultur.
Almost nothing is known about the composer Domenico Maria Dreyer except the approximate dates of his life (ca.1680 – ca.1740). Only six oboe sonatas (which are also wonderfully suitable for the recorder) and two recorder sonatas have survived from his oeuvre. Now Isaac Makhdoomi has recorded all these works together with Sebastian Bausch (harpsichord). In this completeness a WORLD PREMIERE RECORDING. The sound engineer was Joël Cormier. The album will be released in spring.  A co-production with SRF2 Kultur.