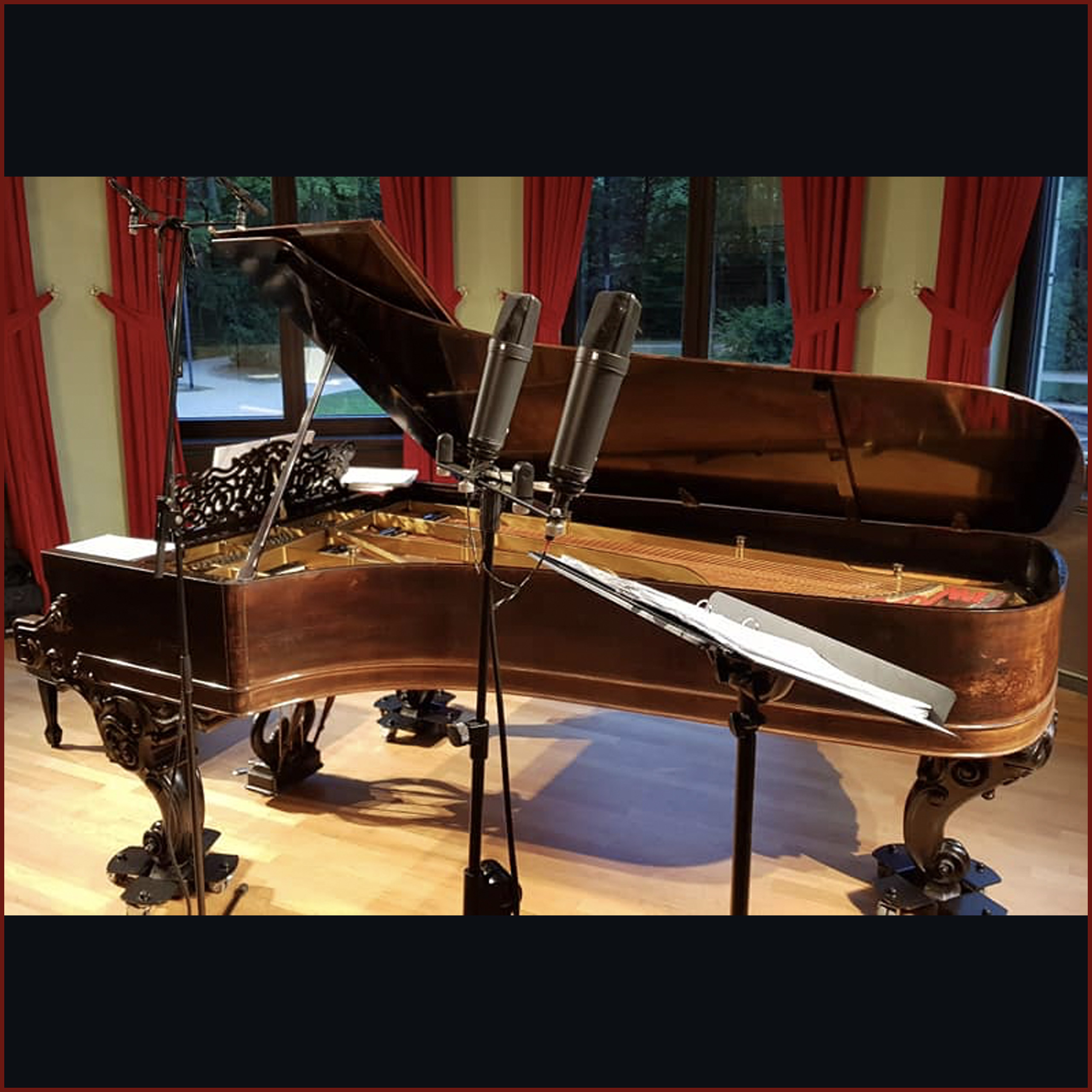 Hermann Levi – Ersteinspielung seiner Lieder
2019 jährte sich Hermann Levis Geburtstag zum 180. Mal – höchste Zeit für die Ersteinspielung seiner Lieder!
Über 20 Jahre war der in Giessen geborene Sohn eines Landesrabbiners königlicher Generalmusikdirektor in München. Der Freund und Vertraute von Brahms und Clara Schumann wandte sich immer mehr Richard Wagner zu – und dirigierte 1882 die Uraufführung des "Bühnenweihfestspiels" Parsifal in Bayreuth. Jetzt haben der Bariton René Perler und Edward Rushton am Klavier, die Lieder Levis aufgenommen. An einem besonderen Ort: In Haus Wahnfried in Bayreuth, am originalen Steinway-Flügel Richard Wagners (Foto: Andreas Werner).
Das Album wird im Frühling 2021 erscheinen. Eine Koproduktion mit Radio SRF2 Kultur.
Born in Giessen, Hermann Levi was the royal general music director in Munich for over 20 years. The friend and confidante of Brahms and Clara Schumann turned more and more to Richard Wagner – and in 1882 he conducted the premiere of the Bühnenweihffestspiel» Parsifal in Bayreuth. Now the baritone René Perler and Edward Rushton at the piano have recorded Levi's songs. At a special place: In Haus Wahnfried in Bayreuth, on Richard Wagner's original Steinway grand piano.
The album will be released in spring 2021. A co-production with Radio SRF2 Kultur.