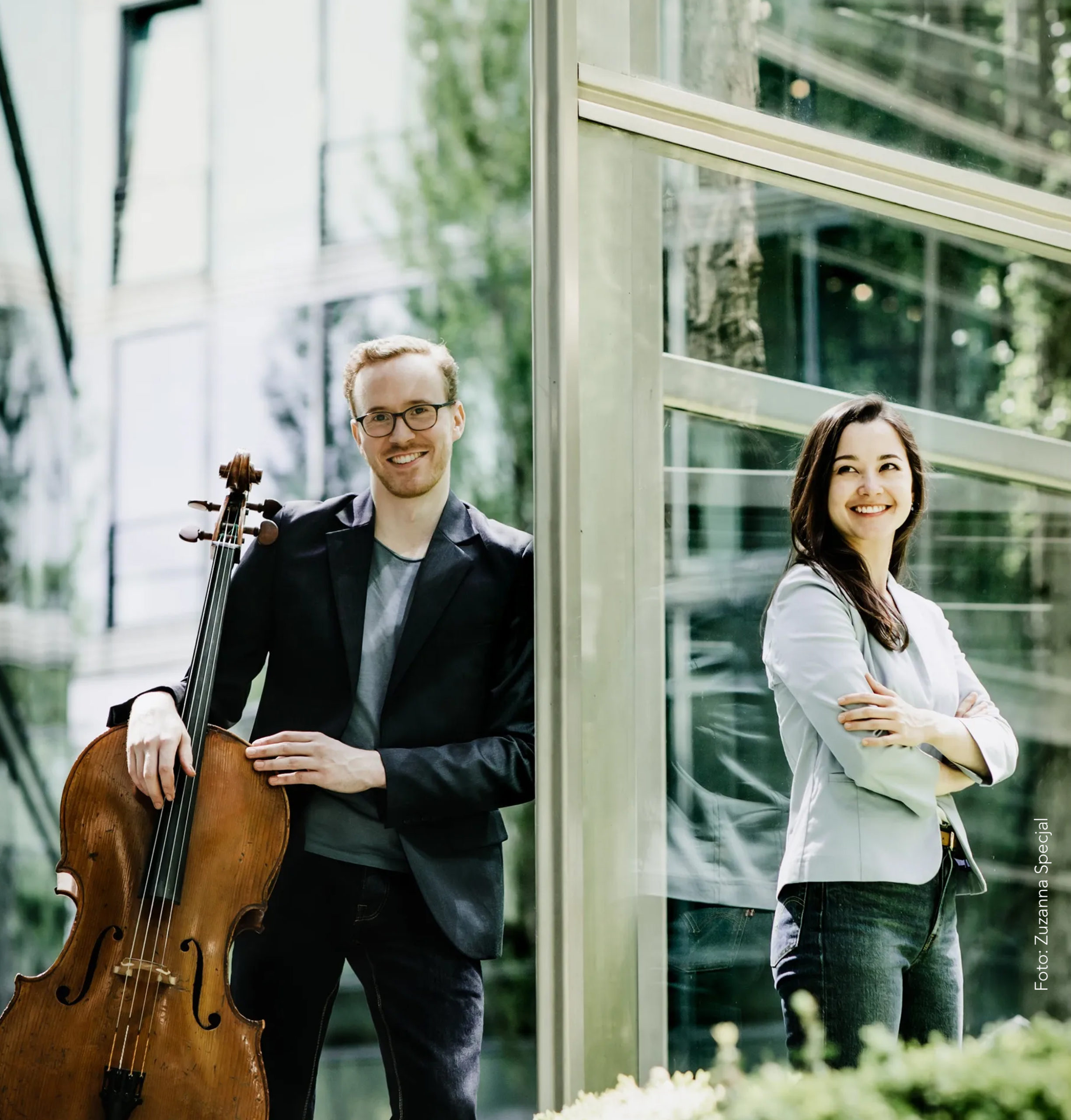 Timothy Hopkins: Berühmte Violinwerke, auf dem Cello gespielt
Timothy Hopkins, ein deutsch/amerikanischer Cellist, der in Leipzig lebt, hat eine ausgesprochene Vorliebe für die Interpretation von Arrangements und Transkriptionen bekannter Violinwerke auf dem Cello.
Dazu zählen z.B. seine eigenen Bearbeitungen der Chaconne aus der 2. Partita für Violine von Johann Sebastian Bach, die 24. Caprice von Nicolò Paganini, Rondo Capriccioso von Camille Saint-Saëns, oder etwa auch die berühmte Violinsonate von César Franck, die er in einer eigenen Fassung auf dem Cello interpretiert.
Timothy ist ein leidenschaftlicher Kammermusiker und konzertierte als Mitglied des Lipsia-Streichquartetts und des Max-Klinger-Klaviertrios mehrmals beim HARMOS Kammermusikfestival in Portugal und in der Rice University Houston/Texas. Außerdem bildet er mit seinem leipziger Kommilitonen Moritz Klauk das Cello Duo Grancelli.
Sein Album «Salute to the Violin» erscheint Anfang 2022. Am Klavier wird er begleitet von Vita Kan.
……………………………………………………..
Timothy Hopkins, born in 1995, is a German/American cellist living in Germany.
A special interest for him lies in performing arrangements and transcriptions of pieces from other instrument's literatures to the cello. Examples are his own arrangement of the Chaconne from the second violin Partita by Johann Sebastian Bach, Introduction and Rondo Capriccioso by Camille Saint-Saëns, Scherzo-Tarentelle by Henryk Wieniawsky, as well as numerous transcriptions for different cello ensemble constellations. 
His album «Tribute to the Violin» will be released at the beginning of 2022.
Timothy Hopkins plays Paganini