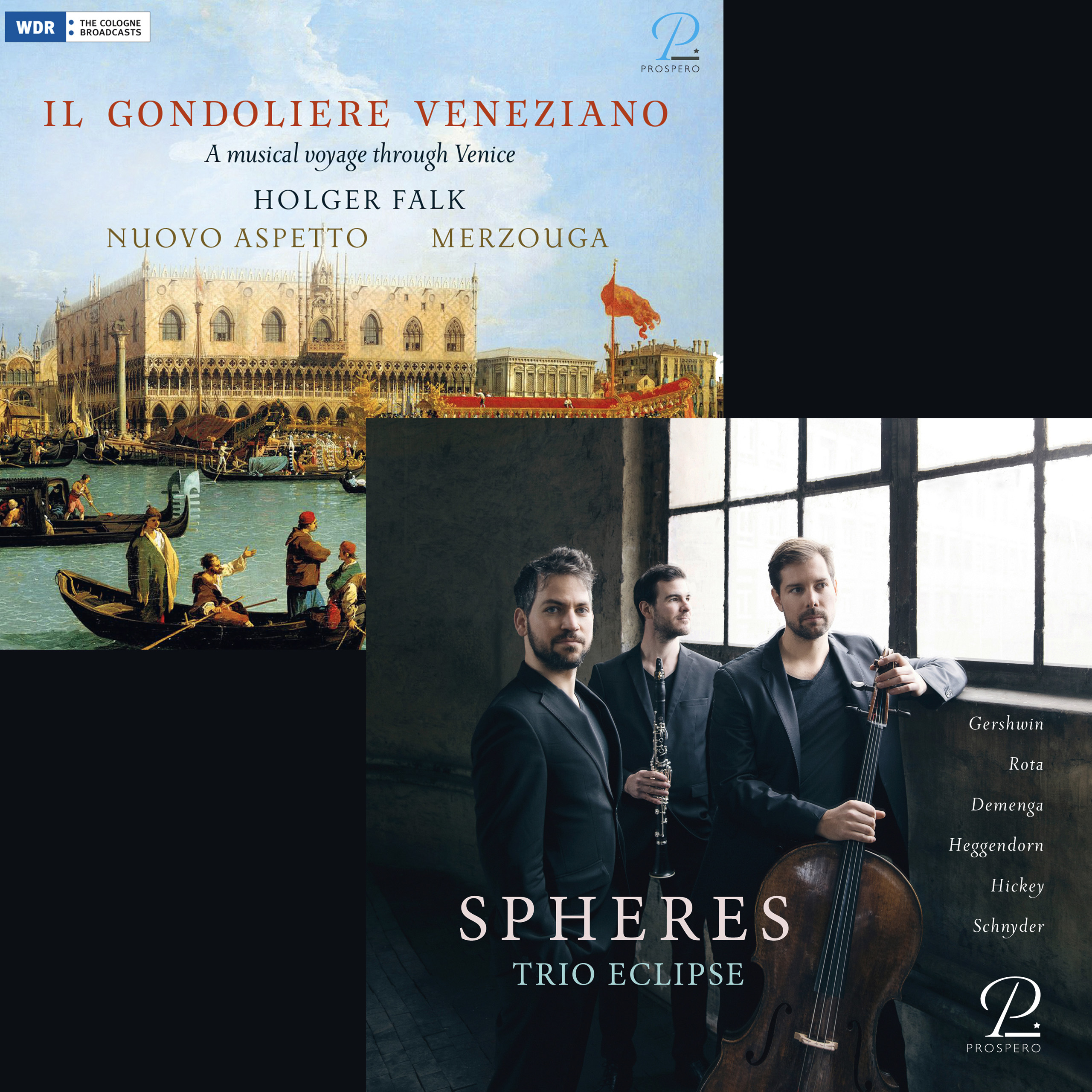 «Il Gondoliere» – Nominated for International Classical Music Awards
Zwei unserer Alben, «Il Gondoliere Veneziano» mit Nuovo Aspetto sowie «Spheres» mit dem Trio Eclipse wurden bereits für die Vierteljahresliste des Preises der Deutschen Schallplattenkritik ausgewählt.
Nun freuen wir uns besonders, dass Holger Falks Venedig-Album «Il Gondoliere Veneziano» nun auch in der Rubrik «Baroque Vocal» für einen International Classical Music Award nominiert wurde. Die Gewinner werden am 21. Januar 2021 bekannt gegeben.
After two of our albums, «Il Gondoliere Veneziano» with Holger Falk and Nuovo Aspetto as well as «Spheres» with the Trio Eclipse have already been selected for the quarterly list of the German Record Critics› Award, we are especially pleased that Holger Falk's Venice album «Il Gondoliere Veneziano» has now also been nominated for an International Classical Music Award in the category «Baroque Vocal». The finalists will be known by December 15, and the ICMA winners will be published on 20 January 2021. The Award Ceremony and Gala concert will take place in Vaduz, Liechtenstein, on 18 April 2021, with the Sinfonieorchester Liechtenstein conducted by Yaron Traub.